Ryan Jensen Bunker
1979 - 2005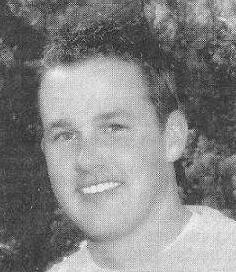 Ryan Jensen Bunker, age 25, passed away May 23, 2005 due to injuries sustained in a plane accident in Conway, South Carolina.

He was born December 28, 1979 in Monticello, Utah to David Bruce Bunker and Nedra Jensen Bunker. Ryan graduated from Monticello High School in 1998. He was an active Latter-day Saint and served in the England Manchester Mission from 1990-2001. He married Melanie Lynn Larson on November 17, 2001 in the St. George LDS Temple. He dearly loved and advired his sweetheart.

Ryan received his CNC Machinist Certification from Souther Utah University. He was one class away from his Bachelors Degree in Aviation Science at Utah Valley State College. He attended ATP Career Pilot Program in Mesa, Arizona where he received his Commercial Pilot Certification as well as Flight and Ground Instructor.

Ryan was employed as pilot instructor for Sky Signs in South Carolina.

He was thoughtful, ambitious, and grateful for all the blessilngs of life. He was an Eagle Scout and enjoyed camping, snowmodiling, 4-wheeling, motorcycling, traveling, woodworking and family get-togethers. Flying was his passion.

Ryan is survived by his wife, Melanie, his parents, sisters Tamra Lewis (Kurt), Julie Holt (Clayton), brothers, Brad (Julie), Preston (Ashley), grandparents Ellwood Bunker, LaVerda Jensen and ten nieces and nephews.

He was preceded in death by his grandmother, Ethel Graham Bunker and his grandfather, Ned Adams Jensen.

Funeral services will be held Saturday, May 28th at 1:00 p.m. in the Monticello oUtah Stake Center (165 So. Main). Friends may call at the location from 11:00-12:30 prior to the services.