The eminent historian and genealogist Dr. Charles E. Banks, who studied such matters for over five years in England, stated orally his discovery that James Buncker, baptised 10 Feb. 1633/4 in Slapton, Devonshire, England, son of James and Elizabeth Buncker, is one and the same man as our James Bunker the original immigrant (also see his book "Topographical dictionary of 2885 English Emigrants to New England 1620-1650, at page 27). Our James was born about 1628, as he stated his age to be 50 in 1678 deposition (History Durham, N.H. 2:31; Genealogical Dictionary of Maine and New Hampshire p 119).

How he got over here is still a mystery, and he apparently came without his parents. At about age 18 (in 1646) he first appears in Kittery, Maine (Spencer's Pioneers on Maine Rivers 112). He served on a Coroner's Jury examining charles Frost concerning the death of Warwick Heard at Eliot 24 Mch. 1646/7 (Maine Province & Court Records 1:108). He lived at the home of a Mrs. Trueworthy about 1648 and 1649 (Maine Province & Court Records 1:164) and was employed by widow Catherine shapleigh 1648 and 1649, when Ellingham hired the Shepleigh Mills at Sturgeon Creek (Spencer 112).

Shortly thereafter he moved the short distance across the state border to Dover, New Hampshire, witnessing a deed there 1652 (New Hampshire Province Deed 1:86). The Selectmen of dover granted land jointly to him and to william Follett 8/10/1653 (N.H. Prov Deed 5:220-1), being 236 acres located between Bunker's Creek and Johnson's Creek (Hist. Durham 1:64). He signed the Dover Petition against Patentees 1654 (N.H. State Papers 1:212). Before the end of 1655 he took oath of fidelity (New England Historic Genealogical Register 4:247). He was a Grand Juror 30 June 1657 (N.H. Prov. Deed 2:15A), and on Dover tax list 21 July 1657 (N.E.H.G.R. 4:248) and various other tax lists. He signed petition to be freed of Massachusetts jurisdiction 26 July 1665 (N.H. State Papers 17:513).

His wife's name was SARAH (Nute, according to Gen. Dictionary Me. & N.H., but no evidence to that effect found by complier of this genealogy who asked the author of that statement for proof, but received none.)

In 1675 he built what might be called a fortified home, known as "Bunker's Garrison" (N.E.H.G.R. 5:452; Proceedings Dover Historical Society 5:240), to withstand Indian attacks.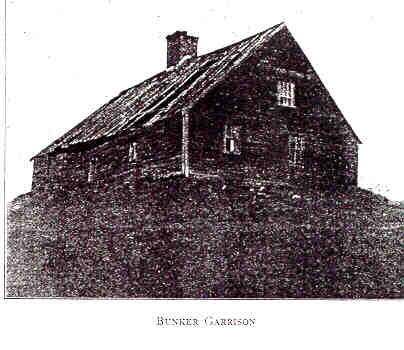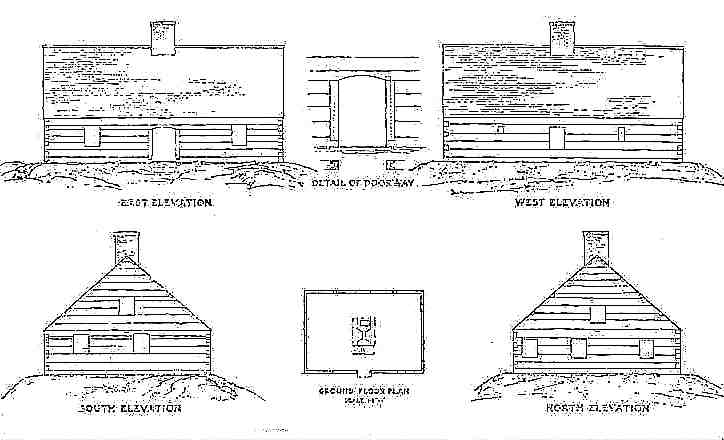 In 1676 he was appointed administrator of the estate of William Roberts (N.H.S.P. 31:170) and was on list of persons qualified to vote for representative to appear at Portsmouth 16 Feb. 1679 (N.H.S.P. 19:660).

On 17 July 1694 Bunker's Garrison was defended successfully against a devastating Indian attack (N.E.H.G.R. 5:452). He signed a petition for Oyster River to be a township 1695 (N.H. Prov. Papers 9:235).

His will dated 14 October 1697, probated 24 June 1698, mentioned his wife Sarah and his sons James Jr. (executor), Joseph and John (New Hampshire State Papers 31:432; New Hampshire Provicial Probate Records 2:47).

It is an interesting fact that the will is signed James BUNCKER, lending credence to his connection with James BUNKCER of Slapton, Devonshire, England. the further fact that his will was witnessed by three men named Pepperell caused Colonel Paul Bunker to wonder whether his wife Sarah might have been a Pepperell.